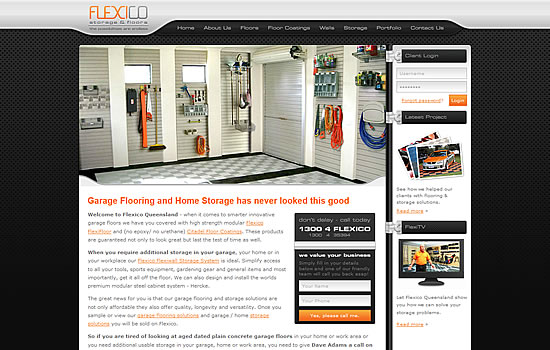 Flexico Queensland
"We have reduced our massive monthly print advertising down to nothing... So far the results are amazing - leads keep coming in and sales keep growing."
- Dave Adams, Proprietor
Flexico Queensland
SEO Case Study
I have two words to describe this SEO company "Totally Hollywood"! They do not talk rubbish, they deliver results and keep delivering results for my business. Without Website Promotion SEO we would be doing it really tough in the economy. These guys defy  the normal and push through when others fail.
They have plastered top 10 results on Google, Yahoo and Bing for the main keywords we need to be found under, along with hundreds of others.
If you are serious about building your business through a stronger online presence, then I urge you to contact Website Promotion on 1300 663 664.
Paul Klerck and his SEO team are great at what they do, and I would not have any reservations in giving anyone a testimonial about them.
Dave Adams Flexico Qld.
Visit: http://www.flexicoqld.com.au
Downloads
---
Read more of our Case Studies:
« Turbochargers Plus Australia - All Case Studies - Roofing Materials »