SEO Melbourne
As Melbourne's economy is growing, SEO Melbourne by Website Promotions had helped a number of businesses bringing their names to the first page of Google. Website Promotions utilizes up-to-date Search Engine Optimisation protocols so to make your business conforms with the current search engine algorithm. With their in-house SEO Specialist and SEO-oriented web designers and developers, Website Promotions guarantees result-driven SERP and search engine-friendly business websites. Whether you are a jump start business or been in industry for years, Website Promotions will suit what's the best SEO package for you.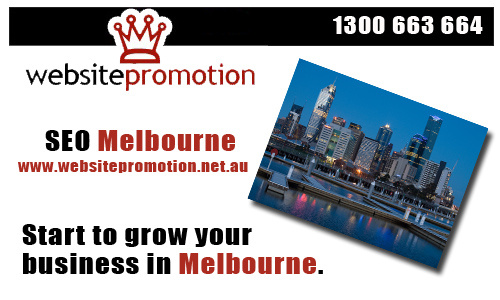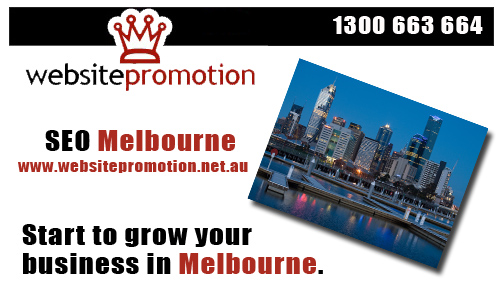 If you are looking for affordable SEO Melbourne, Website Promotions offers a wide range of SEO Packages to start your business grow and dominate the Search Engines. Search Engine Optimisation provides opportunity for your business to get higher visibility online, drive traffic and gain lots of customers.
Call 1300 663 664 now and learn how Website Promotions can help you.